Northern Lights trip by horse-drawn sleigh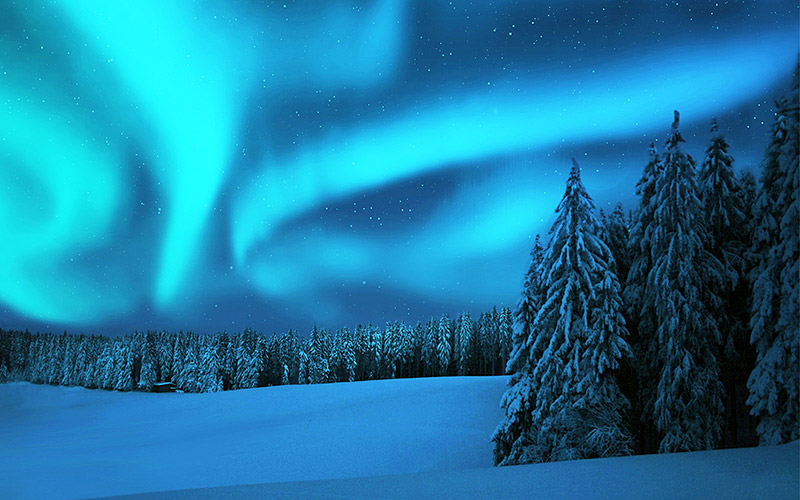 Watching the mythical Aurora Borealis dance across the sky and hearing its magical blazing trail is an experience you'll never forget.
Let us lead you towards the light warmly wrapped up in blankets in our sleigh. As you make your way through the untouched terrain and glittering, snow-laden trees, the horse's bell is the only sound you'll hear.
On arrival you'll be treated to a hot drink as we barbecue sausages over an open fire. The winter darkness, Northern Lights and glittering snow combine to create a picture postcard winter scene – it's as if time has stood still.
The Northern Lights trip runs daily from December to April. Price: SEK 640 per person. Max eight people per horse, including sausage barbecue, hot beverage and sleigh ride. If necessary, we can also arrange warm clothes, refreshments and transfer to the sleigh ride departure point.
Information
Price: SEK 640 per person.
Children 4-12 years half price.
Children 0-4 years free.
At least 2 participants.
Includes: Sausage barbecue, hot beverage and snack.
Duration: 2-2,5 hours.
Max 2 bookings per day.
Warm clothes are available if necessary.
Transfer from Gällivare to Nattavaaravägen can be arranged if necessary.
Place your Booking >>